Map System
SAT-COM
PTT(Push to Talk)
AIRCRAFT TRACKING SYSTEM
Traffic Advisory System
GPS
RADAR ALTIMETER
ADS-B RECEIVER
SkyTrax620 (TAS620A)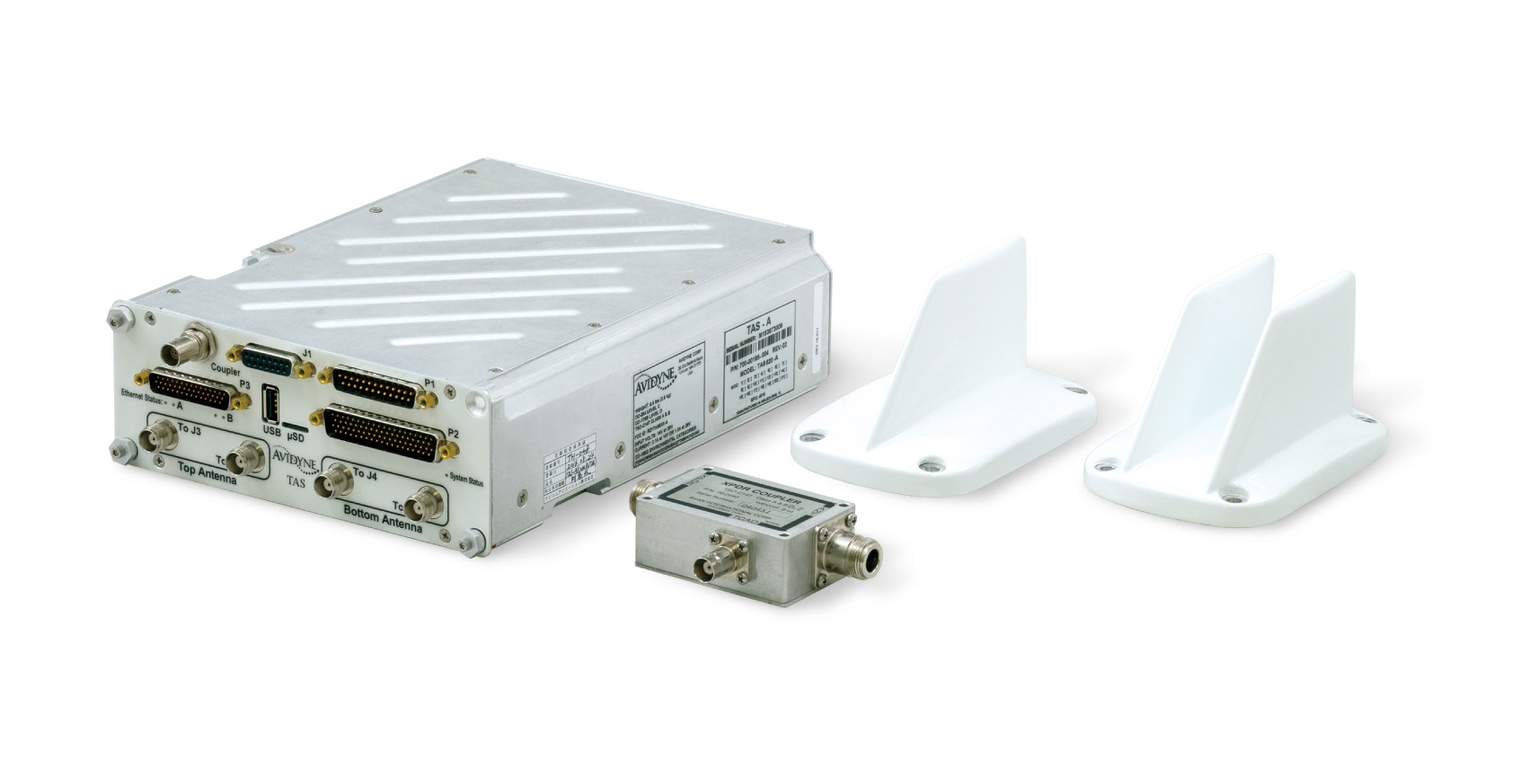 SkyTrax Series ADS-B-capable Traffic Advisory Systems
It takes two antennas to See the whole picture. Dual antenna traffic systems simply perform better.
Avidyne's dual-antenna SkyTrax Series ADS-B-capable Traffic Advisory Systems, featuring VeriTAS? bring affordable high-performance active-surveillance traffic detection to the flight decks of general aviation aircraft.
SkyTrax Series Set a New Standard
Traffic Advisory Systems (TAS), which are based on the technology originally developed for air-transport category traffic alert and collision avoidance systems (TCAS), have been available for general aviation aircraft for several years, but have been cost-prohibitive for many owner-flown aircraft. Until now.
With the new dual-antenna?SkyTrax Series, Avidyne offers three different TAS systems (SkyTrax605A, SkyTrax615A and SkyTrax620A more), tailored for the type of aircraft you fly. These feature-rich, value-priced SkyTrax systems are fully TSO certified, surpassing the performance capabilities of many higher-cost traffic systems and setting a new standard for active-surveillance traffic capability and affordability.
Dual Antennas simply perform better
Avidyne's dual-antenna SkyTrax Systems detect other aircraft sooner and more accurately, so you avoid surprises due to the shadowing effects inherent with single-antenna systems. Using top and bottom directional antennas, SkyTrax systems actively interrogate other aircraft, providing timely audible and visual alerts with the precise location of conflicting traffic. The dual-antenna SkyTrax Series provides full-time protection and higher performance. Because when it comes to safety, you want to see the whole picture.
About ADS-B
ADS-B, which stands for "Automatic Dependent Surveillance-Broadcast," is a new surveillance technique for air traffic control being implemented in the United States (and other countries). With ADS-B, an appropriately-equipped aircraft determines its own position using a WAAS-capable global positioning system (GPS) and periodically broadcasts this position and other relevant information to ground stations for use by Air Traffic Control (ATC) and to other aircraft with "ADS-B In" equipment for display on compatible on-board multi-function displays. ADS-B is automatic in that no pilot or controller action is required for the information to be issued, and it is dependent on all airplanes having compatible equipment (ADS-B Out) that transmits their position and velocity information. A DS-B can be used over several different datalink technologies, but the two most discussed are Mode-S Extended Squitter (1090 ES) and Universal Access Transceivers (UAT). ADS-B provides accurate information and frequent updates to airspace users and controllers, and is intended to improve the use of airspace, reduce ceiling and visibility restrictions, improve surface surveillance, and enhance safety.
View SkyTrax traffic on virtually any display
The dual-antenna SkyTrax systems provide traffic advisories on the displays of more than 15 manufacturers, inculding Avidyne's Entegra, MHD and EX-Series MFDs, Garmin G1000 and 400/500-Series, Honeywell KMD250/550/850, Sandel, Chelton, Avalex, and many more.
Specifications (Processor)
Dimensions
Width: 7.25" (184mm)
Height: 3.10" (79mm)
Depth: 11.68" (297mm)
Weight
6.8 lbs (3.08 kg)
TSO Compliance
TSO-C147 Traffic Advisory System (TAS)
Displays
5.5" Diagonal (FlightMax EX500)
616×350 pixels
65,535 colors
Ultrabright sunlight readable
Extra-wide viewing angle
Power Requirements (Max)
2.90 Amps @ 14VDC
1.55 Amps @ 28VDC
Operating Environment
DO 160D To 50,000 ft.
-20°C to +55°C Operating
+70°C Short Term Extra
Cooling
None required
Specifications (Antenna)
Dimensions
Width: 3.24" (82mm)
Height: 2.76" (70mm)
Depth: 5.14" (131mm)
Weight
1.6 lbs (0.77 kg)
TSO Compliance
TSO-C147 Traffic Advisory System (TAS)