Map System
SAT-COM
PTT(Push to Talk)
AIRCRAFT TRACKING SYSTEM
Traffic Advisory System
GPS
RADAR ALTIMETER
ADS-B RECEIVER
Web Sentinel
Web-based Flight-Following,
Messaging, Data Reporting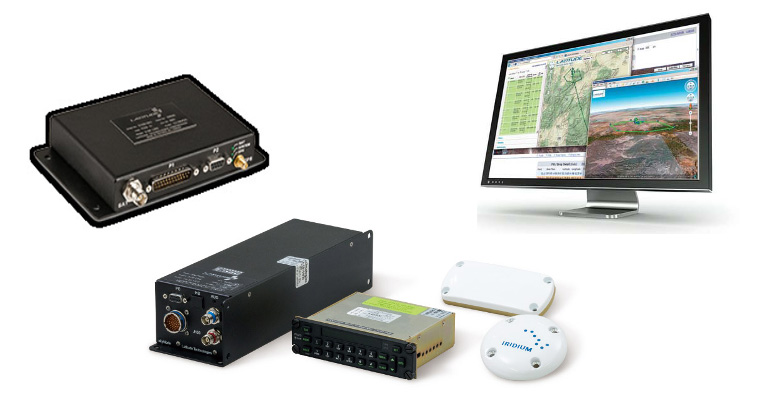 Display both live and historic flight data from your SkyNodeR equipped fleet using any map type and data table. Receive email alerts of events such as take-offs and landings, including customized flight profiles. Remotely control the operating parameters of each SkyNodeR satcom transceiver. Add as many viewers, such as clients and employees, as you like.
Accessible Anywhere, Anytime
Latitude Web Sentinel subscription-based data management service offers a reliable and affordable solution for processing geo-positioning and telematics data, collected and distributed by SkyNode and GeoNode devices operating on-board aircraft, overland vehicles and marine craft.
Benefits
Better manage aircraft location and operational status
Better protect operator and asset with event-triggered or automated alerts
Improve fi eld operator effi ciency
Improve maintenance coordination
Track mission ETE, and collect mission time and distance usage
Download the data into your business reporting/invoice programs
Supports concurrent web-users
Exceeds US Forestry AFF.GOV reporting requirements
Integration to your proprietary ERP system
Secure data transfer
Features
Display real-time and historic fl ight paths
2-way messaging
Event-triggered or automated alerts
Modify device reporting characteristics from desktop
Administer custom access logins for your clients and employees
Take-off, landing, ETE and distance usage for mission statistics reports
Position, heading, speed, altitude and other fl ight status data
Real-time Google Earth/Maps coverage
Distance calculation
Custom map location markers
Interface to 3rd party applications
GEO-fencing
Subscriptions starting at $10 month
Secure enterprise grade solutions
Web Sentinel supports